Kerja Sama Spot Baca dengan Buka Buku Pustaka
Peluncuran Aplikasi Perpustakaan Digital iBanten
Road To 30 Tahun: Universitas Bina Darma Launching Aplikasi iPustaka Bina Darma
Tips Sukses Menerapkan Keterampilan
Literasi Numerisasi Bagi Anak-Anak
Menyongsong Cyber University:
UMY Gelar Workshop Platform
Konten & Tata Kelola E-Book
PRODUK AKSARAMAYA
Aksaramaya offers a number of products aimed at improving access to digital content for Indonesians.
Roadshow Edoo di Kalimantan Timur
Peluncuran Perpustakaan Digital e-library YK
Peluncuran Aplikasi Perpustakaan Digital GECOO
Seminar Aplikasi Perpustakaan Digital iKaltim
PENANDATANGANAN MOU iPANGANDARAN

Pengembang platform teknologi untuk membentuk ekosistem konten digital yang ramah dan terpercaya.
Value Proposition : Mengelola dan melindungi konten digital dengan mengembangkan teknologi Digital Right Management (DRM).
Unique Proposition : Membangun pola kemitraan untuk memanfaatkan platform teknologi dalam ekosistem konten digital.
Increase readership and improve lndonesian literacy culture.
Serving as a technology developer, digital content manager, and literacy program facilitator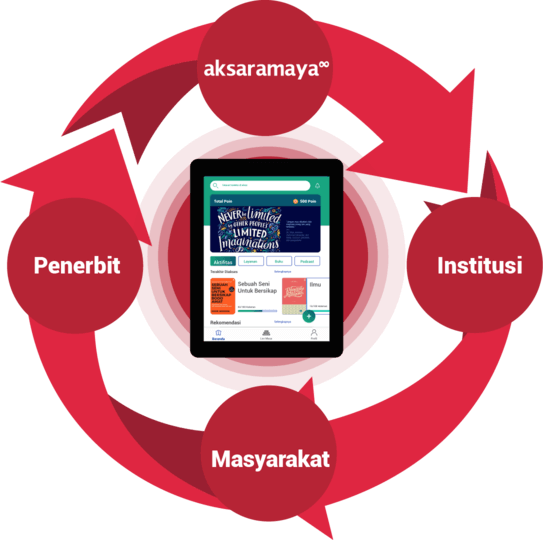 Digital Library, MOCO Content Catalogue Platform, Edoo, MOCO Academy, Moonulis and other services made for Indonesian education and literacy.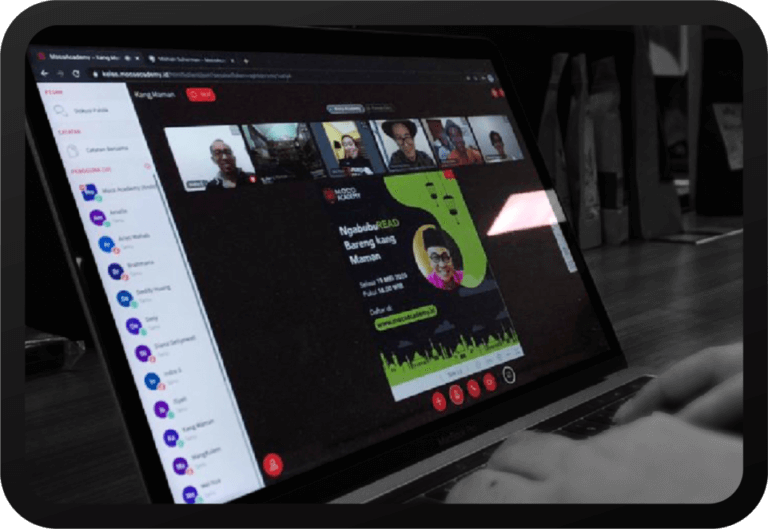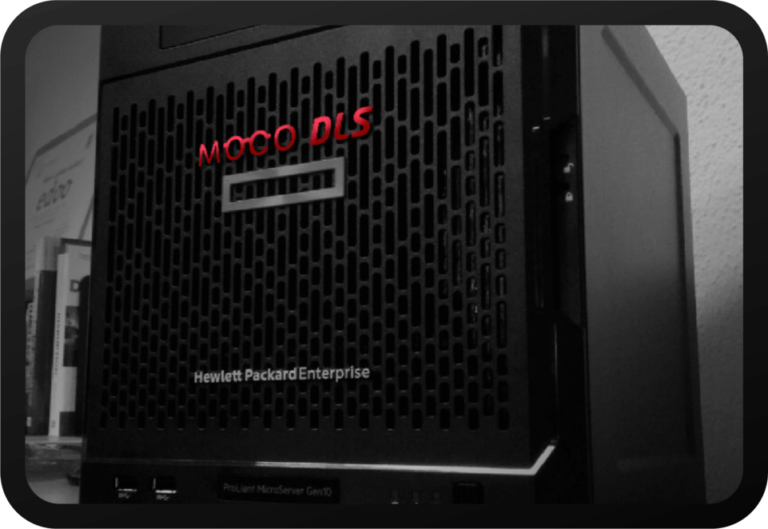 We keep innovating by launching new products to give value for people such as MOCO Digital Library Station, MOCO Smart Library, MOCO Pop-up Library and many more.
Beragam pelatihan dikembangkan untuk mendukung peningkatan keterampilan dan ilmu pengetahuan masyarakat.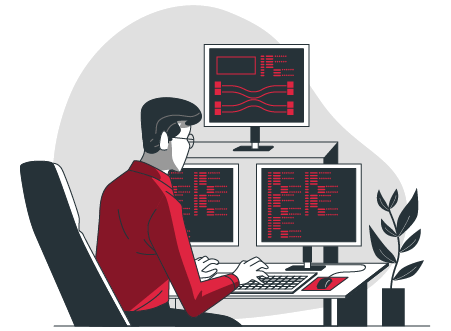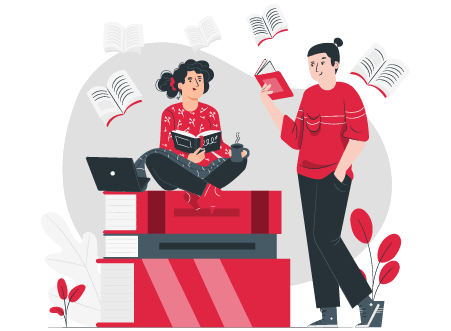 Aksaramaya menyelenggarakan berbagai program aktivasi dan gerakan di bidang literasi, teknologi hingga pendidikan.
Our team consists of a group of professionals with proven track records and highly innovative young generation.
We have facilitated the development of digital library embedded with public services in a number of government institutions, educational institutions, and more than 200 regencies/ cities in Indonesia.
Aksaramaya bermitra dengan sekolah yang telah mengimplementasikan Edoo.
Thanks to our collaboration with more than 500 publishers in Indonesia, we managed to provide millions of digital content distributed on our MOCO Content Catalog platform.
We are determined to continuously innovate and work in the development of technology for the sake of the country and nation.
Taman Gandaria Blok D 7-8 Kebayoran Lama, Jakarta Selatan 12140.
Jalan Monumen Perjuangan TNI AU No. 93, Krobokan, Tamanan, Kec. Banguntapan, Bantul, Daerah Istimewa Yogyakarta 55191.
Jln. Perintis Kemerdekaan No. 786, Gandasuli, Karangpucung, Kec. Purwokerto Selatan, Kab. Banyumas, Jawa Tengah, 53142
Jalan Cengger Ayam No. 32-F Tulusrejo, Kec. Lowokwaru, Kota Malang, Jawa Timur 65141.